Discover the Brilliance of Clean Tiles with Tims Tile Cleaning: Your Top-tier Solution in Maroochydore
Welcome to Tims Tile Cleaning – your premier choice for professional tile and grout cleaning services in Maroochydore and the surrounding areas. We take pride in our commitment to restoring the beauty and hygiene of your living spaces through our specialized cleaning techniques and dedicated team of experts.
Importance of Tile and Grout Cleaning
Tiles and grout are not only functional components of your home or commercial area, but they also contribute significantly to its overall aesthetic. However, with daily wear and tear, foot traffic, spills, and time, these surfaces can lose their shine and become breeding grounds for germs and mould. Neglecting proper maintenance can lead to discolouration and deterioration, impacting the appearance and hygiene of your space. Cleaning and addressing these concerns can bring back the vibrancy of your tiles and grout lines.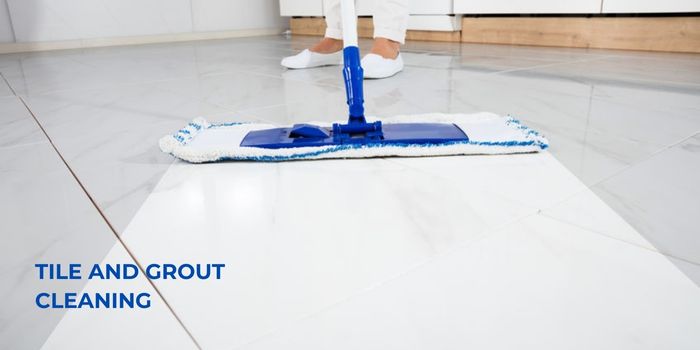 Our Tile and Grout Cleaning Services
Our Tile and Grout Cleaning Services are designed to bring new life to your surfaces. With our expert team and advanced techniques, we go beyond just cleaning – we rejuvenate. Grime, dirt, and stains that accumulate over time are no match for our specialized approach. Whether it's your home or business, we understand the importance of maintaining a clean and inviting environment. Our services not only enhance the aesthetics but also promote a healthier space for you, your family, or your customers. Experience the transformative power of our Tile and Grout Cleaning Services and rediscover the true beauty of your surfaces.
Our Advanced Tile and Grout Cleaning Services
Ceramic and Porcelain Tile Restoration: We understand the delicate nature of ceramic and porcelain tiles. Our gentle yet effective methods restore their original shine without causing damage.
Natural Stone Tile Care: Our experts are well-versed in the unique requirements of natural stone tiles like marble, granite, and travertine. We clean, polish, and enhance their natural beauty.
Grout Color Enhancement: If your grout has lost its colour and vibrancy, our grout colour restoration service can bring it back to life, revitalizing the entire appearance of your tiled surfaces.
Contact and Booking Information
Ready to transform your tiles and grout? Contact Tims Tile and GrotCleaning Brisbane today to schedule an appointment. Our friendly and knowledgeable team is ready to assist you in achieving cleaner, fresher, and more vibrant tiles and grout in Maroochydore.
Phone Number: 07 3184 4632
Opening Hours: Mon-Sun: 06:00 Am – 09:00 Pm
Rediscover the true potential of your surfaces with Tims Tile and Grout Cleaning Maroochydore – your partner in exceptional tile and grout cleaning.