Achieve An Exceptionally High Level Of Cleanliness: Call Bluestone Cleaning Brisbane Experts From Tims Tile Cleaning
Bluestone, like any other natural stone, can look worn down and unsightly if it has not been cleaned and sealed. On the other hand, when it does look beautiful after being kept, bluestone can look just like any other natural stone. Our service for Bluestone Cleaning Brisbane can restore your bluestone no matter where it is placed, whether it be indoors or outdoors.
Suppose the appearance of your bluestone surfaces differs from what it used to be. In that case, you should have our team of trained specialists perform a comprehensive restoration clean on your bluestone surfaces. It will restore the bluestone surfaces on your property to the condition they were in when they were in the very best shape imaginable. Professionals for Residential tile and grout cleaning cover the entirety of the metropolitan area of Brisbane.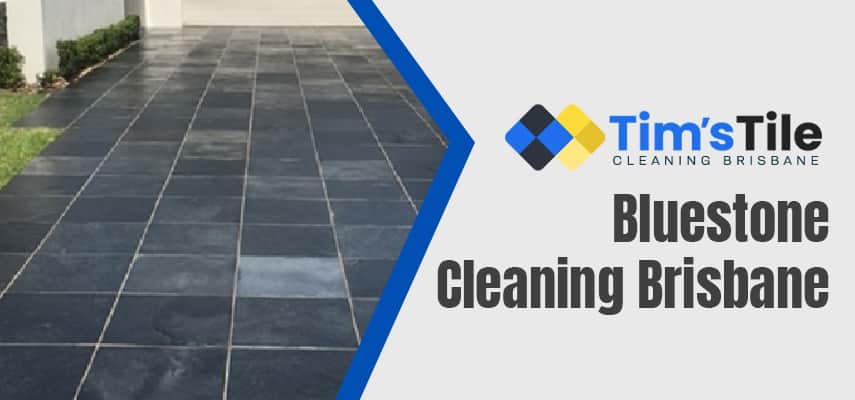 When you get to the point where you only want to clean bluestone to make it look "as new," it can be challenging to do so since the sealer that was initially applied to it may have faded off, or it may need to be resealed by the time you get there. Our technicians will examine your bluestone to see if it has been sealed and, if it has, what kind of sealer was used.
They will also determine what sealer was used if it has been closed. Our trained staff, who include technicians and specialists, will evaluate the state of your bluestone and offer direction regarding the procedures that must be carried out to achieve an exceptionally high level of cleanliness.
How Do We Do Bluestone Cleaning To Achieve An Exceptionally High Level Of Cleanliness?
Tim's Tile Cleaning Brisbane has the potential to remove unsightly stains and imperfections from your bluestone surfaces, bringing them back to their initial, flawless condition. To effectively sanitize and disinfect the bluestone surfaces of your property, we will use a rigorous and cutting-edge mechanical cleaning approach in conjunction with a risk-free chemical cleaning process.
The specialists we employ use the most modern and cutting-edge equipment available to ensure the most effective removal of any bacteria and dirt that is buried. Every location has access to our Bluestone Cleaning's professional services.
To remove the stain from your bluestone, we analyse the type of stain and the reason for the colour to identify the necessary chemicals and poultice materials. After the colours have been removed and the bluestone has been cleaned, we can apply a penetrating sealer of exceptional quality. It will allow us to preserve the bluestone.
Tims Tile Cleaning Brisbane Provides A Comprehensive Range Of Services
Including cleaning, stripping, and sealing bluestone tiles, we are also available for completely regrouting any tile surface. Additionally, we provide a wide range of additional services. Our extensive clientele includes anything from homes for a single-family to the largest shopping complexes in Brisbane. We can accommodate the needs of clients of all sizes. Our experience in floor cleaning is sought after by a wide variety of clients, including hotels, hospitals, pubs, medical facilities, small to large enterprises, and several other commercial organizations.
Our Bluestone Cleaning Brisbane technique combines the highest available standard equipment with a one-of-a-kind wash, scrub, and dry method. It results in an immaculately clean surface. The amount of water, power, chemicals, and detergents used during a Bluestone cleaning is significantly reduced compared to other cleaning methods. The ecologically conscious policies and procedures adopted by us are a source of great pride for the company.
Benefits Of Bluestone Steam Cleaning
When used as a cleaning agent in Bluestone Cleaning, steam is more effective when heated to a higher temperature than when used at room temperature. Its natural cleansing power is unmatched—no need for harmful chemicals or abrasives. Superheated steam removes algae, mould, lichen, black spot dirt, filth, and stains.
It is not necessary to exert excessive pressure or power when cleaning using this method because it utilizes water temperatures higher than 100 degrees Celsius (Steam). The process of Bluestone Steam Cleaning either does not result in any potential harm to the surface or considerably reduces the likelihood of such damage occurring.
Why Should You Choose To Work With Us For Bluestone Cleaning?
We have a powerful truck-mounted steam cleaner for Bluestone Cleaning in Brisbane.
More comprehensive cleaning facility and a reduction in time spent drying.
Your bluestone tiles will be left cleaner, drier, and with an overall feel after being cleaned by our solutions.
We offer a service of the most outstanding calibre and at a reasonable rate to our customers.
Only the very best and highest quality equipment available on the market is utilized.
Urgent bluestone cleaning concerns are something we can assist with.
Every staff member has been trained and is currently certified in their role.
Tims Tile Cleaning is Available in All of the Suburbs of Brisbane
Reviews
Super Nice And Responsive
★★★★★
"
The cleaner from this tile and grout cleaning Brisbane company was super nice and responsive on the call, and even followed up to get a review from me after the results. He reached my place on time and did an incredible job cleaning the kitchen tiles. The cleaning solutions also smelled nice! I will surely be a returning customer!
"
Pleased With The Results
★★★★★
"
This tile and grout cleaning Brisbane team did a fantastic job cleaning tiles. The cleaning staff arrived on time and did a wonderful job. I'm pleased with the results and would use this company again. Thank you for the best services at reasonable charges. Highly recommended!
"
Cleaned The Grout And Finished The Floor
★★★★★
"
I am very happy with my entrance marble floor since your tile and grout cleaning Brisbane's team has cleaned the grout and finished the floor. He is a lovely person to deal with and works very hard to get results. I would recommend him to my family and friends. Thank you so much, guys!
"
Helped Clean My Tiles
★★★★★
"
The cleaner from this tile and grout cleaning Brisbane's team came to my place and helped clean my tiles in the two rooms in my condo. He is very professional and understanding and knows his trade. Decently priced too and no-nonsense. Hardworking guy and very reliable. I would recommend him to my friends and family. Good job guys!
"
Prompt And Accommodating Team
★★★★★
"
The cleaner was prompt and accommodating. He accommodated all our needs and ensured that he delivered great service. The hallway tiled area was thoroughly cleaned and at a very reasonable price, as promised and quoted. Would recommend this tile and grout cleaning Brisbane service!
"