Tims Tile Cleaning: Most Preferred Local Brisbane Company
It has taken 30 years to establish ourselves as the most preferred local Brisbane tile cleaning company. The starting journey was not easy but we never saw that as an obstacle and kept our hard work and smartness in the work and the result is in front of us all. Tims Tile Cleaning Brisbane is a company that has entirely satisfied people in Brisbane with the results of the steam cleaning, mopping, and vacuuming of the tiles in bathrooms, kitchens, pools, and other areas. Connect with us to know more about us by calling on our toll-free number.
Tile and Grout Cleaning is what we specialize in, and we have the products and equipment to do it right. A well-trained, equipped, and experienced team of Tile And Grout Cleaners will help you with your cleaning issues. With our detailed tile cleaning and sealing services, we guarantee your satisfaction in the shortest period. Our specialized equipment and expertise allow us to remove the toughest stains and dirt, restoring the grout to its original lustre and shine.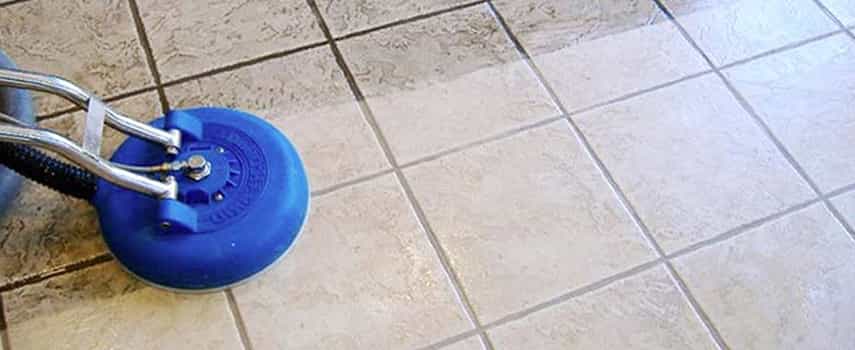 Tile and Grout Cleaning Services We Provide
We can deep clean your stone, tile, and grout for a longer-lasting clean that will make your home a healthier place to live. Our tile and grout cleaning Brisbane services include:
Tile And Grout Steam Cleaning
Pressure Tile Cleaning Brisbane
Shower Regrouting Brisbane
Tile And Grout Sealing
Tile And Grout Repair
Bathroom Regrouting Brisbane
Tile And Grout Restoration
Grout Recoloring
Stone Polishing
Grout Color Sealant
Ceramic Tile Cleaning Brisbane
How We Clean Tile & Grout
We use an advanced tile steam cleaning process that involves a special cleaning solution for removing stains, dirt, grease, and discolouration from your tile and grout. To ensure a safe, quality outcome for your home, our professionals perform pre-tests to determine the type of stone or tile. This is especially important for marble, terrazzo, travertine, and limestone, which are acid-sensitive surfaces. The grout will be sealed with a clear penetrating sealer after cleaning. Our highly effective grout cleaning process eliminates the need to replace or remove your grout.
Professional Tile Cleaning: We Offer Countless Benefits
When it comes to professional tile cleaning in Brisbane, we provide high-quality procedures that tailor to meet your needs. With us, you get the following benefits:
With years of experience and training, our staff is fully qualified and professional.
We have a wide variety of efficient tools, techniques, and cleaning products. A powerful extraction is achieved by our team with the use of state-of-the-art equipment.
With our affordable tile cleaning cost, our services become more convenient for our customers.
As a locally owned and operated company, we do not have to incur huge franchise fees.
You can schedule appointments that fit your busy schedule, including weekends.
Responsibly Cleaning Brisbane Wide Tiles And Grouts
Brisbane and surrounding areas where you want to have your bathroom tiles cleaned, kitchen countertops cleaned, back-splashed, or pool interior cleaned, call Tims Tile Cleaning at 07 3184 4632 to know more about us. Let us help you get rid of all the stains and dirt so your tiles are as good as new. There is now more opportunity for you to avail the benefits of commercial and residential tile grout cleaning services in our major 4 locations which are Toowoomba, Gold Coast, Sunshine Coast, and Ipswich, other regions include eastern, western, southern, and northern suburbs of Brisbane.