Bringing Life Back to Your Tiles: Our Premier Cleaning Services In Coorparoo
For top-notch tile and grout cleaning services in the picturesque suburb of Coorparoo and its surrounding regions, we can help you in the best way. Our goal is to elevate the aesthetics and hygiene of your spaces through our specialized cleaning solutions.
Revitalize your tiles and grout with Tims Tile and Grout Cleaning Coorparoo! Whether it's a residential space or a commercial establishment, our comprehensive services will leave your tiles sparkling and grout spotless. Contact us today for a free consultation and experience the transformation firsthand.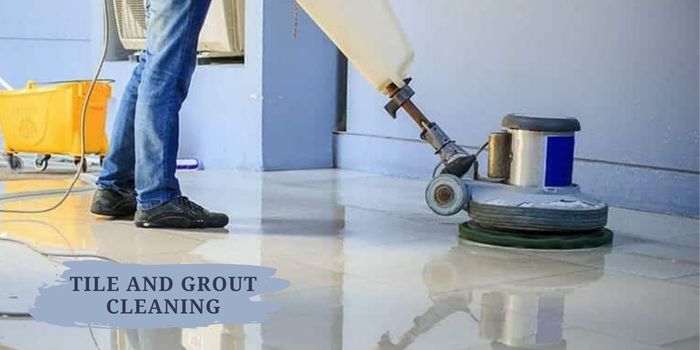 Grout And Tile Services Offered By Our Experts
We provide an array of comprehensive services designed to refresh and renew your tiled surfaces:
Thorough Tile and Grout Cleaning: Our meticulous cleaning process digs deep to eliminate tough stains, dirt, and grime, unveiling the true brilliance of your tiles.
Grout Sealing and Protection: Safeguard the integrity of your grout with our premium sealants, preventing future staining and ensuring its prolonged life.
Mould and Mildew Treatment: Our specialized treatments effectively eradicate mould and mildew, fostering a healthier indoor environment and preventing their recurrence.
Slippery Tile Cleaning: Slippery tiles can be hazardous. Our cleaning process not only restores the shine of your tiles but also ensures they are safe to walk on, even when wet.
Tile Efflorescence Removal: Efflorescence can create a cloudy appearance on your tiles. Our advanced methods will remove this white residue, leaving your tiles looking pristine.
Why Choose Us?
Opt for Tile and Grout Cleaning Coorparoo for unmatched excellence and reliability:
Expertise: Backed by years of industry experience, we possess the expertise and skills to deliver exceptional results that surpass expectations.
Cutting-edge Techniques: Our team employs advanced techniques and state-of-the-art equipment to achieve a thorough and effective clean, reviving the allure of your surfaces.
Customer Satisfaction: We are dedicated to your satisfaction, aiming to provide a seamless and stress-free experience from start to finish.
Service Areas In Coorparoo And Nearby
We proudly extend our services to Coorparoo and its neighbouring areas, ensuring that both residents and businesses can benefit from our exceptional tile and grout cleaning services. Our highly skilled technicians have years of experience in tile and grout care. They are trained to handle various types of tiles and grout, ensuring a tailored approach to each job.
Book Your Tile Cleaning Service Today
Scheduling your tile and grout cleaning. To request a complimentary quote, reach out to us by phone at 07 3184 4632.
Experience the transformative prowess of Tims Tile Cleaning Brisbane – where expertise converges with a dedication to rejuvenate your spaces with pristine, gleaming tiles in Coorparoo and beyond.